About Avid Trails
Honing the craft of trails planning, design and construction.
Avid Trails is a planning, design and construction firm founded in 2014 by a group of passionate outdoor enthusiasts and experienced trail builders. Our team members have extensive experience in all facets of trail planning, design and construction in both the public and private sectors. We work with real estate developers, municipalities, parks and rec departments, government agencies and conservancies to design, plan and construct thoughtful and sustainable trail systems for hikers, mountain bikers, and a variety of other users. 
Our team believes deeply in the benefits of spending time outdoors, and it's our mission to provide ample opportunities for people to experience nature by way of functional, unique and engaging trail systems. 
From the mountains to the coasts, to the prairies in between, we've designed and built trails all over America. We know every region is unique, and we take great care to study the terrain, and all those who will be using the trails. 
We're grateful to have awesome projects and clients, and humbly, we believe they genuinely like working with us too.
Give us a shout to discuss your next project.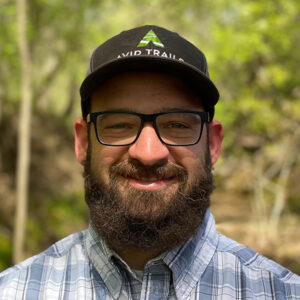 Justin Lax is a founding partner and the President of Avid Trails, a national planning and design firm specializing in fitness and transportation trail systems for communities, parks and municipalities. Justin founded Avid Trails with a group of partners who share his vision for bringing better trail systems to communities across the country. His approach centers around creating thoughtful, connected and interesting trail systems that help get people moving and spending time outdoors. Justin is actively involved in all aspects of the business, including planning and design, operations, construction management, research and development, and community activation.  
Justin's robust experience in trail construction as both a volunteer and professional results in a deep understanding of trail constructibility and feasibility. This helps to inform all planning and design work completed by the firm. 
Justin serves on the Board of Trustees for the Hunterdon County YMCA where he focuses on initiatives that help kids and families reconnect with the outdoors. He is also a past Board Member of the Professional Trail Builders Association, the world's only professional organization dedicated to advancing the trail building industry. Finally, Mr. Lax is a member of the Urban Land Institute and sits on the Community Development Council.  
Prior to founding Avid Trails, Justin worked as a real estate brand strategist, advising a wide variety of clients on brand strategy, visioning, positioning, programming, amenity strategy, and several other facets of community. His unique perspective on the marketing, promotion, activation and user engagement helps clients maximize their ROI by telling a more compelling story. 
Justin is based in Lambertville, NJ with his fiancé Amanda where they frequent the D&R Canal State Park multi-use path and other local trails. He is an Avid hiker, mountain biker and off road motorcyclists. Justin is a graduate of Kutztown University of Pennsylvania with a degree in communications.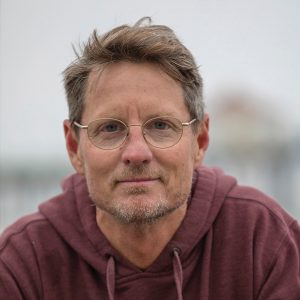 Jay Hoeschler
Design Director
Jay Hoeschler is a founding partner of Avid Trails. He heads up a team of environmental, GIS, landscape and graphic designers who thoughtfully consider every aspect of the trail experience. His design expertise includes trail types and alignments, signage and wayfinding systems, trailhead kiosks, bridges and water crossings, interpretive displays and graphics, fitness stations, and adventure obstacles. 
Jay has a particular affinity for designing and building bike-optimized trails and features, including flow trails, downhill, XC, skills obstacles, jump lines and pump tracks. 
In an attempt to practice what he preaches, he is a dedicated mountain biker, road cyclist, swimmer, surfer, hiker, and competitive triathlete. He does all this so he can enjoy craft beer with (mostly) zero guilt.
Jay serves as Planning Commissioner for his home town of El Segundo, CA. He is a full member of the Urban Land Institute, and serves on its Residential Neighborhood Development Council. He is a member of the Professional TrailBuilders Association (PTBA), as well as the International Mountain Bike Association (IMBA). He also serves on the board for Tour de Pier, an annual charity spin bike event that raises millions each year to fight cancer.
He studied design at University of Arizona, and completed his AA at Colorado Institute of Art, where he was awarded Best Portfolio in his graduating class.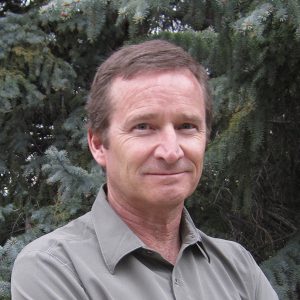 Troy Duffin
Technical Director
Troy Duffin is a bonafide trail advocate, designer, builder and user, having built over 600 miles of trail in his career. For nearly twenty-five years, Troy has been planning and constructing the most unique trail systems in the United States. An avid hiker and mountain biker himself, Troy has served as a citizen activist and advisory board member of the Truckee Trails Foundation (CA), as Executive Director of the Mountain Trails Foundation (UT), President of the rapidly growing Professional Trail Builders Association and on the board (and as board Chair) of the nation's preeminent trails organization, American Trails. His numerous accolades include the International Mountain Bicycling Association's (IMBA) Trail Hero Award. Troy is a longtime member of the Professional Trailbuilders Association.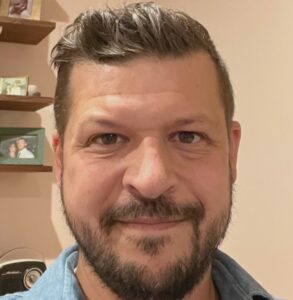 Mike Cheney, PLA
Senior Landscape Architect
Mike brings over a decade of design, management and construction experience of projects varying from large-scale landscape master plans to small urban activations across the country. His diverse experience with developing and designing custom fabricated products for public realm projects to urban design / landscape design projects, as well as his passion for art, mounting biking, skiing and BMX informs his site-specific design approach to a wide range of project typologies.
Prior to Avid, Mike worked in both design / build and larger Landscape Architecture firms working on campus and botanic garden master plans, riverfront parks design, high-end residential design and urban temporary / semi-permanent placemaking projects.
Mike received his Bachelors of Science in Landscape Architecture from Temple University. He is a member of the American Society of Landscape Architecture as well as IMBA.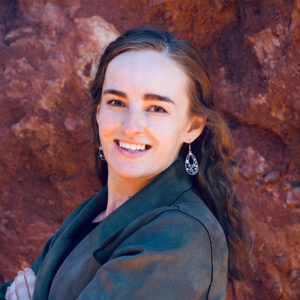 Annie MacMillan
Trails and Recreation Planner
Annie is an urban planner who joins Avid Trails with extensive experience in community planning and design. Prior to Avid, her professional focus ranged from regional master planning in her local area to military community planning across the world. Growing up in Colorado, Annie became an avid outdoor adventurer at a young age. She is particularly passionate about creating environments that encourage individuals of all ages and abilities to get outdoors. Outside of work, odds are good she's outside! She can typically be found with her mountain bike, golf clubs, skis, or running shoes. She also enjoys coaching youth volleyball and enjoys participating in XTERRA triathlons.
Annie is a graduate of Vassar College, where she majored in Urban Studies with concentrations in Geography and Architecture. At Vassar, she was a captain of the women's volleyball team, and member of the NCAA National Student-Athlete Advisory Board where she had the unique opportunity to be a voice for over 300,000 student-athletes across the country. She is currently seeking her AICP certification and GISP.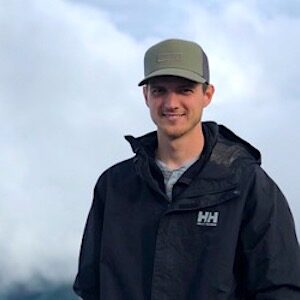 Kevin Young
Trail Crew Foreman
Kevin Young is the Foreman and Lead Builder on our Salt Lake City based trail building crew. Leveraging his education, background and lifelong passion for outdoor recreation, Kevin has quickly become a skilled trail designer and builder. In addition to managing day-to-day operations of our growing Salt Lake City crew, Kevin can normally be found flagging corridor or blazing trail in Avid's trail dozer ahead of the mini excavators and hand finishers. He holds a Bachelors degree in Forest Management from Mississippi State and brings years of experience in outdoor crew management to our operation. Prior to Avid, Kevin worked as a Timber Cruiser where he spent his days hiking through Oregon and California to survey the land. In Kevin's free time he enjoys whitewater rafting, skiing, playing pickle ball, and exploring Utah's mountain ranges.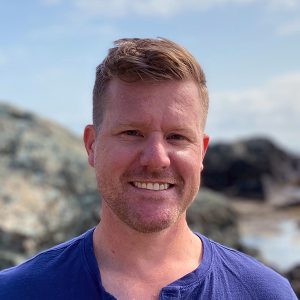 Tim Garrett, RLA
Landscape Architect
Tim's love of the outdoors began on the trails and ski slopes of northern New Jersey, and he's been riding or fixing bikes and trails ever since. Tim's professional work includes the design of trails, parks, playgrounds, outdoor fitness, urban development, higher education campuses, and green infrastructure. Tim brings his training and experience as a Registered Landscape Architect to Avid Trails projects with a focus on creating engaging, memorable places that facilitate interaction with the environments we live and recreate. Tim is a member of the American Society of Landscape Architects.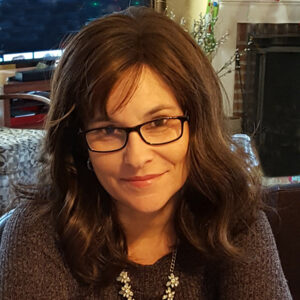 Kim Santerian
Office Manager
Kim is an experienced office administrator, with an entrepreneurial spirit, who takes pride in providing timely, accurate and organized information to help the Avid team run smoothly.  Sorting out projects, processes and people is her focus and she is here to answer all of your administrative needs.  If Kim is not at the computer working you will find her cheering from the sidelines at one of her kid's events, on the tennis court, exploring nature trails or at the beach with her family.
Can your project become a Trails First community?
With the enormous popularity of trails and outdoor recreation, trails shouldn't be an afterthought in your community.
Here are ten Trail Tenets we use to help you plan for your best trail system.